This gorgeous Texan has made quite the name for herself. At just 32 years old, Kacey Musgraves has already won well over 20 major awards, including 6 Grammy's and 4 CMAs. From her thoughts to her awesome lyrics, Kacey Musgraves quotes can show us the true beauty of music.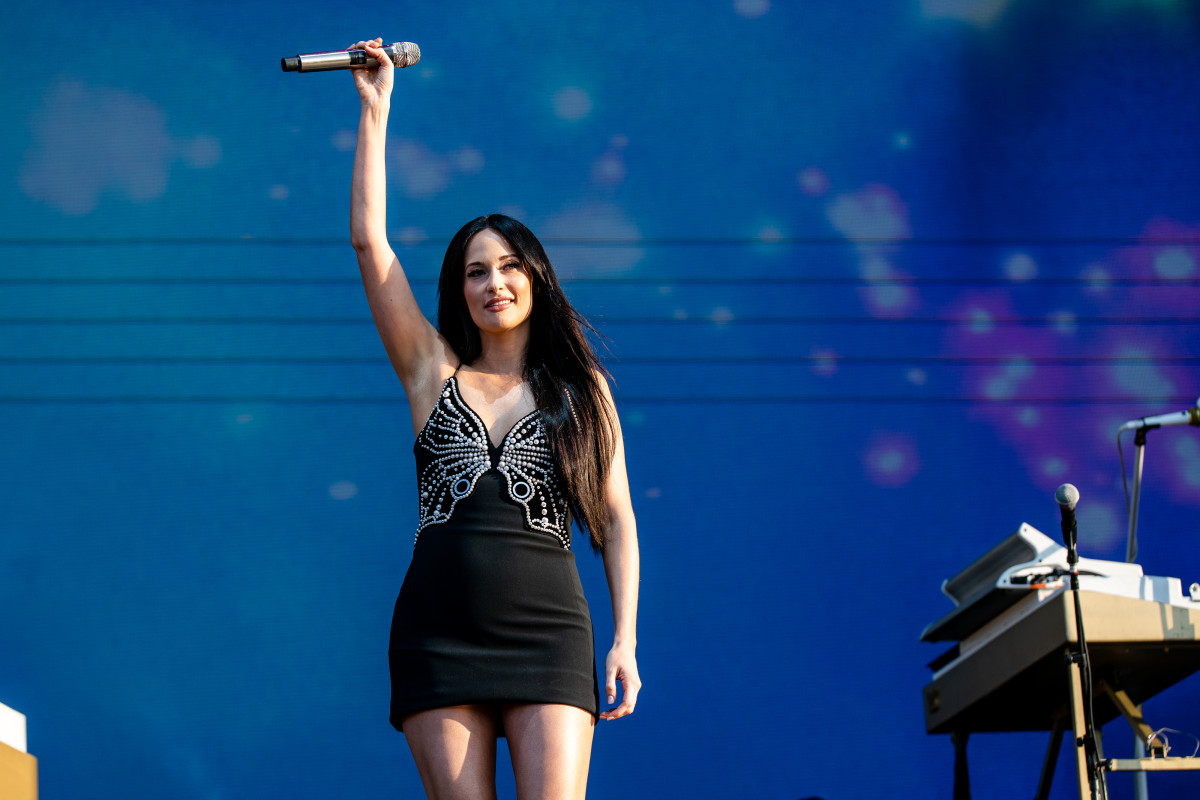 Musgraves may be topping charts now, but this star came from humble beginnings. A lover of music from a young age, she wrote and produced her first album at just 14 years old. So, it comes as no surprise that Musgraves skipped college to dive headfirst into her music career.
Her incredible talent and hard work paid off. At 24 years old, Musgraves was touring with Lady Antebellum. It only took her two more years to win Album of the Year at the CMAs.
Musgraves is a major sensation, for women and all music lovers. Whether you love country or not, Musgraves has transcended the genre to create one of her own. And, her lyrics have us feeling all the emotions!
With a new album release, we are too excited to see what Musgraves has in store for us. We still have Golden Hour on repeat!
Here are the Best Kacey Musgraves Quotes!
"Love hard, live fast, die fun"

"Anywhere beside you is a place that I'll call home"

"Say what you think, love who you love, 'cause you just get so many trips 'round the sun"

"Don't wreck my reputation, let me wreck my own."

"If you wanna find the honey, you can't be scared of the bees."

"Just do something that makes you stand out. Even if not everyone likes it, just do it."

"Anyone singing about trucks, in any form, in any song, anywhere, literally just stop – nobody cares!"

"It don't matter where I'm goin', I'll still call my hometown home"

"Mind your own biscuits and life will be gravy"

"I burned my own damn finger pokin' someone else's fire."

"The idea of massive amounts of fame-having my face on Walgreens end-caps and pizza boxes-I don't fantasize about that. I'm happy with just being a songwriter. I'd rather have smaller numbers [of fans] that are really into what I'm doing than a massive amount of people that don't really know what I'm about."

"If you're ever gonna find a silver lining, it's gotta be a cloudy day"

"Just follow your arrow wherever it points"

"Obviously I've always loved singing and performing, but I fell in love with songwriting and then I enjoyed doing that for other people and getting coached. But then I kind of stumbled into the right group of people that really started to create some unique music for me and what I wanted to say, so then it made me want to be an artist."

"Love is a wild thing"

"Really connecting with someone and maybe opening their mind a little bit, is such a cool thing to be able to do through music."

"Just like dust, we settle in this town."

"I think a great song appeals to older and younger people and it makes you think. It's also honest, and it also doesn't hurt if it's fun to sing along to."

"The more country that my music gets, the less it fits into the country world today. It's almost like there needs to be two genres, modern country and… country?"

"I'd rather be more of the hippie country chick – as in, instead of pointing a finger, just maybe saying, 'We're all screw-ups. We're all in this kind of together. We're all just figuring this out."

"Different people have different ways of doing things. For me, becoming a songwriter first and falling in love with the Nashville songwriting community and the process of songs and getting better and putting more in what I wanted to say, was absolutely vital in me even wanting to be an artist."

"I'm all about small towns. I think it's a great place to grow up."

"You can take me out of the country but you can't take the country out of me"

"I know not every song has to be a powerful message."

"Who needs a house up on a hill when you can have one on four wheels"

"I used to write poems more when I was younger, but I haven't in a long time. I just write ideas and paragraphs and go from there."
Recognize some of these Kacey Musgraves quotes? Some are from our favorite songs that we will never get sick of! Her new album will be released this year – we don't know about you, but we will be eagerly waiting on Spotify until it drops!