Who knew the boy in What's Eating Gilbert Grape would become perhaps the most famous actor in the world? Seriously, is there anyone who doesn't know who Leonardo DiCaprio is? We'll let you think about that. Until then, it isn't a bad idea to discover Leonardo DiCaprio quotes. 
DiCaprio is known for maintaining a private life, apart from being vocal about his environmentalism. Let's learn a little bit more about this brilliant actor, through his words on acting and life!
Here are the Best Leonardo DiCaprio Quotes
"I don't think I ever expected anything like an Oscar ever, to tell you the truth. That is not my motivation when I do these roles. I really am motivated by being able to work with great people and create a body of work that I can look back and be proud of." 

"The best thing about acting is that I get to lose myself in another character and actually get paid for it… It's a great outlet. I'm not really sure who I am – it seems I change every day."

"I'm 97% sure you don't like me. But I'm 100% sure I don't care." 

"The good thing about acting is that it always keeps you on your toes… It's not like any other job where you can go in and do the same thing as yesterday."

"I want you to back yourself into a corner. Give yourself no choice but to succeed. Let the consequences of failure become so dire and so unthinkable that you'll have no choice but to do whatever it takes to succeed." 

"Thirty is a very good age for an actor: you can play both young and old men."

"To join the top 1% you have to do what the 99% won't." 

"I really don't know what I'm doing… I don't. It's terrible. I go in there and I learn how to be like the character and do the best I can, and that's all I really do." 

"I'm just starting to scratch the surface of what really makes me happy and it's taken me awhile to admit that acting like a little child and being a jerk and a punk is fun."

"97% of the people who quit too soon are employed by the 3% who never gave up.

"Don't think for a moment that I'm really like any of the characters I've played. I'm not. That's why it's called 'acting."

"I've always been spontaneous and outgoing… I've tried lots of things so I've got some good life experiences, which is great 'cause it means I've got lots of material to work with as an actor." 

"This created world really helped me as an actor. It heightened everything, which made it more dangerous, more interesting and more liberating."

"My career should adapt to me. Fame is like a VIP pass wherever you want to go."

"I'm not the kind of person who tries to be cool or trendy, I'm definitely an individual."

"When I was young, I used to have this thing where I wanted to see everything. I used to think, 'How can I die without seeing every inch of this world?

"Everywhere I go, somebody is staring at me, I don't know if people are staring because they recognize me or because they think I'm a weirdo." 

"Anyone I'm with has to give me freedom. I like to be with someone who has character and style and someone who is very understanding."

"Brothers don't necessarily have to say anything to each other – they can sit in a room and be together and just be completely comfortable with each other."

"Only you and you alone can change your situation. Don't blame it on anything or anyone." 

"To believe in love, to be ready to give up anything for it, to be willing to risk your life for it, is the ultimate tragedy."

"If you can do what you do best and be happy, you're further along in life than most people."

"I get a friend to travel with me… I need somebody to bring me back to who I am. It's hard to be alone." 

"If you have done the very best you can. Worrying won't make it any better. If you want to be successful, respect one rule."

"Everybody has gone through something that has changed them in a way that they could never go back to the person they once were."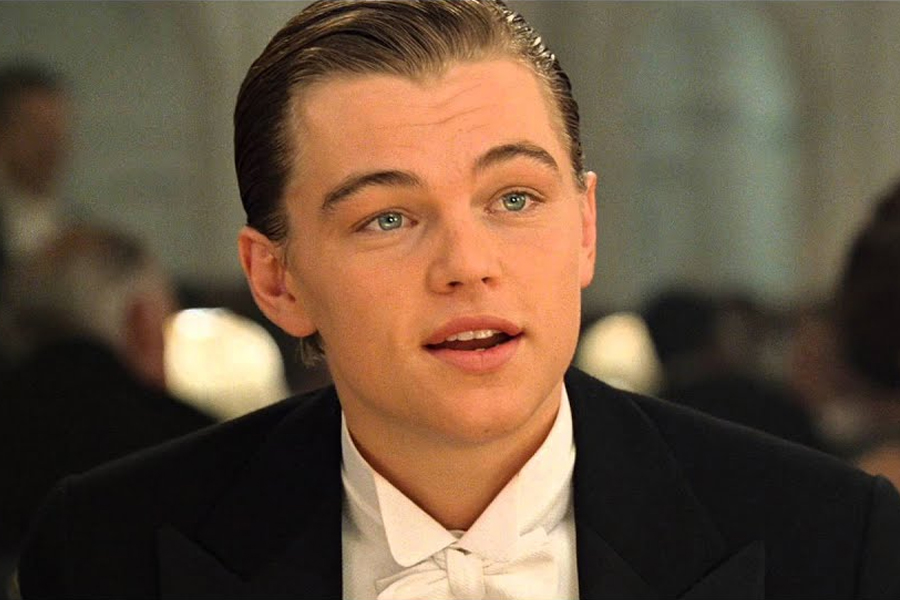 Oh, Leo – sometimes it's hard to tell if these quotes are from him, or any of these amazing characters he's played over the years. DiCaprio is such a master at this craft that it's hard to tell the difference.
If you or anyone you know is a DiCaprio fan, be sure to share these Leonardo DiCaprio quotes with them. Any of these quotes will hold a special place in their hearts!