One of the greatest authors and activists of our time, Maya Angelou is a major inspirational figure. She harnessed a power with words like no other. She developed this through her incredible life journey. Her vivid autobiographical work I Know Why the Caged Bird Sings is a brilliant example of that.
Angelou's skill spanned beyond her published works. She was not only a poet, but also a brilliant activist. Her words inspired masses of people, particularly African American communities. Angelou was a poignant member of the civil rights and women rights movement. Her dedication to speaking her own truth inspired a leadership that changed the world. She achieved milestones no one at the time thought was possible. Did you know Angelou was the first African American woman to have her screenplay turned into a film? That's pretty remarkable.
There's no doubt Angelou was a powerful and wise woman. She valued knowledge and, most importantly, shared it with others. Only a few words of Angelou's can truly ignite greatness in each of our lives. 
That's why we put together the most empowering Maya Angelou quotes. Get ready to feel inspired!
"Try to be a rainbow in someone's cloud."

"Do the best you can until you know better. Then when you know better, do better."

"Seek patience and passion in equal amounts. Patience alone will not build the temple. Passion alone will destroy its walls." 

"There is no greater agony than bearing an untold story inside you."

"If I am not good to myself, how can I expect anyone else to be good to me?" 

"We may encounter many defeats, but we must not be defeated." 

"A wise woman wishes to be no one's enemy; a wise woman refuses to be anyone's victim."

"I've learned that people will forget what you said, people will forget what you did, but people will never forget how you made them feel." 

"I love to see a young girl go out and grab the world by the lapels. Life's a bitch. You've got to go out and kick ass."

"Love recognizes no barriers. It jumps hurdles, leaps fences, penetrates walls to arrive at its destination full of hope."

"My mission in life is not merely to survive, but to thrive."

"If we lose love and self-respect for each other, this is how we finally die."

"My mission in life is not merely to survive, but to thrive; and to do so with some passion, some compassion, some humor, and some style."

"I've learned that making a 'living' is not the same thing as 'making a life'."

"It is time for parents to teach young people early on that in diversity there is beauty and there is strength."

"If you are always trying to be normal you will never know how amazing you can be." 

"My mother said I must always be intolerant of ignorance but understanding of illiteracy. That some people, unable to go to school, were more educated and more intelligent than college professors."

"One isn't necessarily born with courage, but one is born with potential. Without courage, we cannot practice any other virtue with consistency. We can't be kind, true, merciful, generous, or honest." 

"We may encounter many defeats but we must not be defeated."

"If you find it in your heart to care for somebody else, you will have succeeded." 

"You are the sum total of everything you've ever seen, heard, eaten, smelled, been told, forgot – it's all there. Everything influences each of us, and because of that I try to make sure that my experiences are positive."

"Nothing will work unless you do."

"We delight in the beauty of the butterfly, but rarely admit the changes it has gone through to achieve that beauty." 

"I got my own back."

"Life is pure adventure, and the sooner we realize that the quicker we will be able to treat life as art."

"If you don't like something, change it. If you can't change it, change your attitude." 

"I can be changed by what happens to me, but I refuse to be reduced by it."

"When someone shows you who they are, believe them the first time."

"I learned a long time ago the wisest thing I can do is be on my own side, be an advocate for myself and others like me."

"You may write me down in history with your bitter, twisted lines. You may trod me in the very dirt, but still, like dust, I'll rise."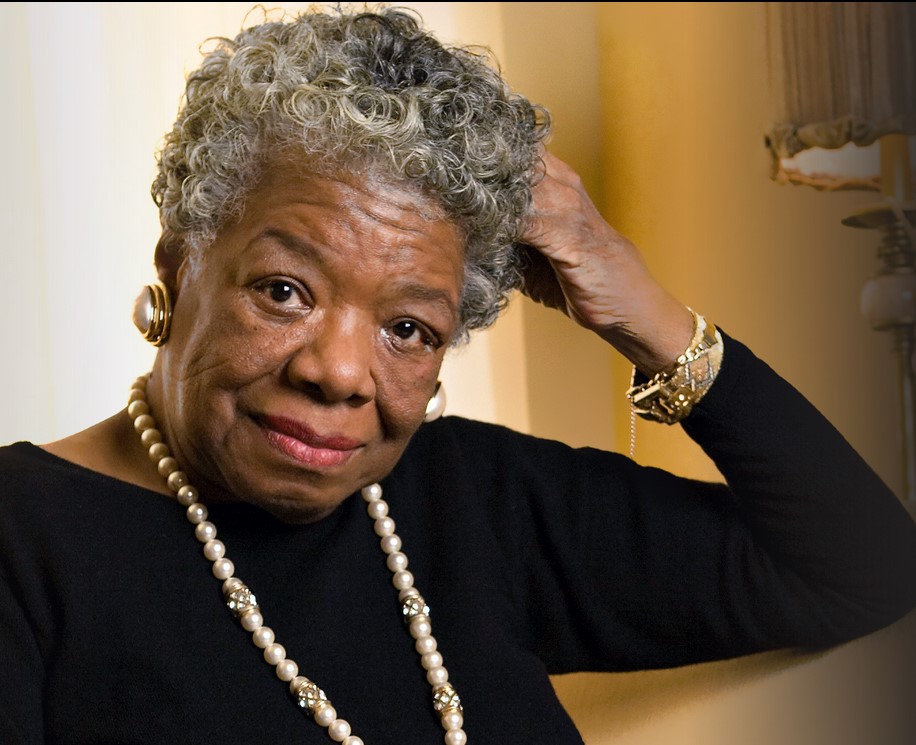 These quotes have an enlightening effect, don't they? To discover more of Maya Angelou's outstanding words, we encourage you to read any of her published work. It's a fantastic opportunity to finally start up a book club with your friends!